Speaker Biography
Yofi Grant
CEO, Ghana Investment Promotion Center
Yofi Grant is currently the Chief Executive Officer of the Ghana Investment Promotion Centre appointed by H.E President Nana Addo Dankwa Akufo-Addo in February 2017. Mr. Grant is also a renowned Ghanaian investment banker with over 30 years of extensive work experience in banking and finance. Having served in various capacities in corporate finance and advisory, corporate banking and marketing, Mr. Grant has broad knowledge and great exposure in the African financial markets and has cultivated strong relationships with international private equity funds, portfolio and investment managers and brokerage funds. He was responsible for the development and implementation of AAF SME Fund LLC, one of the largest agriculture SME funds in Sub-Sahara Africa and helped achieve their first close of US$30million.
Yofi was in 2019 elected to the Steering Board of the World Association of Investment Promotion Associations (WAIPA) to represent Sub Saharan Africa. He is a council member of the Continental Business Network of the African Union which advises African governments on private sector finance and infrastructure. He has served in many directorship roles in both public and private sector. As a partner in the Databank Group, he had supervisory roles as Executive Director, leading the following subsidiaries of the Databank Group, Databank Agrifund Manager Limited, Databank Financial Services Limited, Databank Private Equity Limited and Databank Brokerage Services Limited. In 2009, he served as the Executive Director for Business Development for the entire Databank Group. Prior to joining the Databank Group, Yofi had a very successful and illustrious career at Cal Bank Ltd where he rose to head the Capital Markets and Stock brokerage division. Yofi also served as a consultant on finance and business for the Africa Asia Business Forum (AABF) organized by the UNDP which run workshops in 12 African countries and six Asian countries in 2002. Additionally, he has been in senior advisory roles and led many of the groundbreaking transactions in the Ghanaian and other African capital markets
He is partner and co-founder to a number of companies including Grant Dupuis Investment Limited, a real estate investment advisory firm and Coldwell Banker Ghana a company which held the master franchise license for Coldwell Banker (of the Realogy Group in New Jersey, USA, the world's largest real estate organization) for Ghana and Nigeria. In addition to this, he recently co-founded Praxis Fortune Calibre, a firm that offers general business advise, and consulting services across the continent.
He has held several supervisory board memberships in private sector as well as GSE listed companies in the telecommunications, commodities, and education sectors and has also played many policy advisory roles for government, particularly in private sector development. He was chairman of Ghana Telecom (One Touch), the Listing Committee of the Ghana Stock Exchange, and Venture Capital Association of Africa amongst other prestigious organizations.
Mr. Grant was also Special Advisor to the Minister for Private Sector Development between 2002 and 2007 where he advised and assisted the Minister with policy formulation and implementation and also on financing for private sector development projects. He currently serves on the Advisory Boards of the Ministry for Foreign Affairs and Regional Integration, The Ghana Export Promotion Agency (GEPA) and a member of the Ministerial Private Public Partnership Approval Committee of Ghana and a member of the Board of Trustees of the ACP Endowment and Trust Fund.
As the CEO of the Ghana Investment Promotion Centre under the Office of the President, it is Yofi's singular vision to make Ghana the 'Best place to invest and do business in Africa'. He lives by the guiding principles of honesty, integrity and a constant search for solutions, and is a Fellow of the Aspen Global Leadership Network's African Leadership Initiative, West Africa. He is divorced and is blessed with triplets.
string(4) "2023"
Christian Kingombe
Co-Founding Managing Partner
4IP
Vahan Kerobyan
Minister of Economy
Government of the Republic of Armenia
Levon Ohanesyan
CEO
Enterprise Armenia
Mohammed Juma'a Al Musharrakh
CEO
Sharjah FDI Office (Invest in Sharjah)
Georg Schattney
Group Head of ESG / Sustainability Officer
CORESTATE Capital Group
Alexandra Dublanche
Chairwoman
Choose Paris Region
Lionel Grotto
CEO
Choose Paris Region
Frank Beckmann
CEO / Investment Advisor
GVI Germany GmbH
Günther Fehlinger
Austrian Economist, Management and Development Consultant
Jürgen Raizner
Director
Steinbeis Enterprises in Stuttgart (De), Baku (AZ), Bucharest (Ro), Uzhhorod (UA) and Vienna (AT)
Dr. Manuel Kallweit
Chief Economist
German Association of the Automotive Industry (VDA)
Mathias Fillon
COO
ANIMA Investment Network
Emmanuel Rutagengwa
Head, Transport Policy & Planning
Central Corridor Transit Transport Facilitation Agency
Dr. Henrik Meincke
Chief Economist
German Chemical Industry Association (VCI)
Dr. Alexander Blass
Head of Operations
NEURA Robotics
Subhashini Chandran
Vice President Social Impact Asia Pacific
Mastercard Center for Inclusive Growth
Heike Freimuth
Head of the European Investment Bank (EIB) Group Office in Germany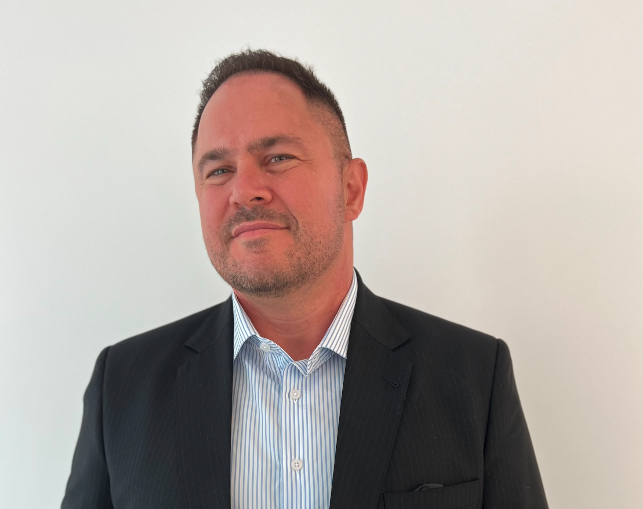 Gordon Einstein
Founding Partner
CryptoLaw Partners – specializing in crypto and blockchain
Reinhold von Ungern-Sternberg
Director International Markets
German Association for Small and Medium-sized Businesses (BVMW)
Gül Ertuğ
Finance and Accounting Leader - CFO
Ford Otosan
Ferruh Parmaksız
Country Advisor of Germany
Invest in Türkiye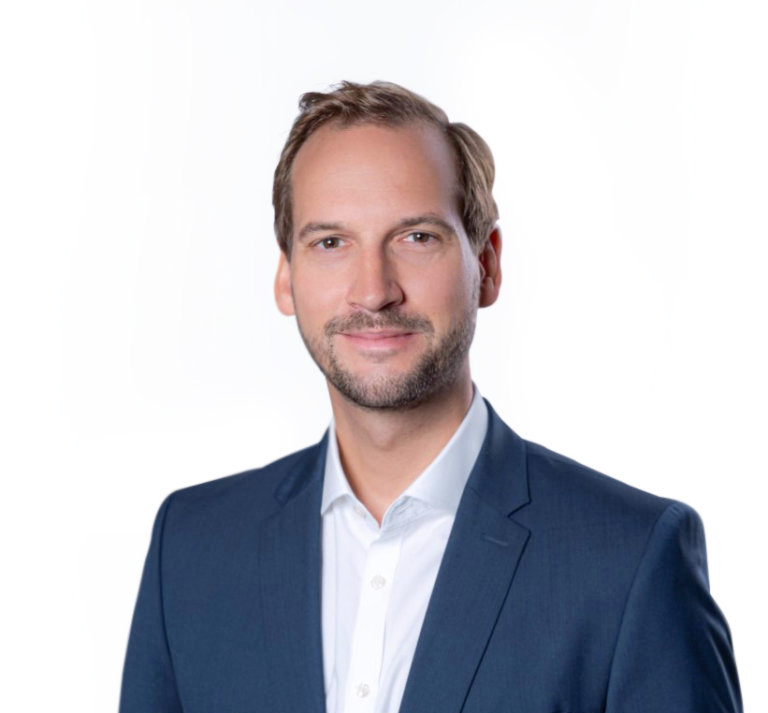 Jens Manke
Director Germany and Central Europe
OCO Global
H.E. Dr. Sania A. Ansari
CEO
Ansari Group Ltd. and Strategic Partner for SGD Cities Initiative
Dr. Ahmed Bennis
Managing Director, Tanger Med Zones and
Secretary General, Africa Economic Zones Organization (AEZO)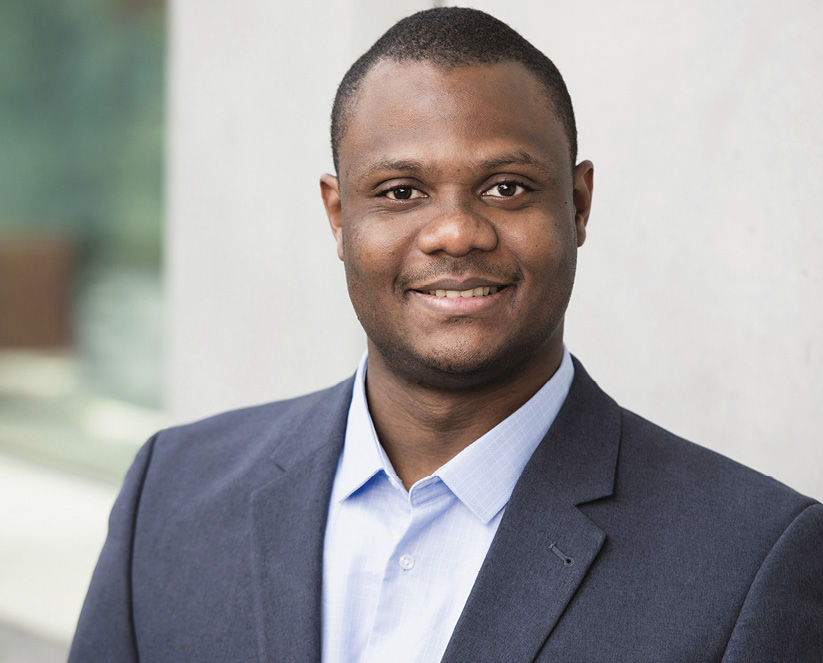 Chigozie Nweke-Eze
CEO, Integrated Africa Power (IAP)
Board Member, Hydrogen-Africa
Svilen Rangelov
Co-Founder and CEO
Dronamics
FERNANDO BALLESTA
Director of Foreign Trade, Investments and Industrial Infrastructures
Murcia Regional Development Agency
Dr. Nurettin Tekin
Hydrogen Product Management
KAWASAKI Gas Turbine Europe GmbH
Micheal Perschke
CEO
Quantron AG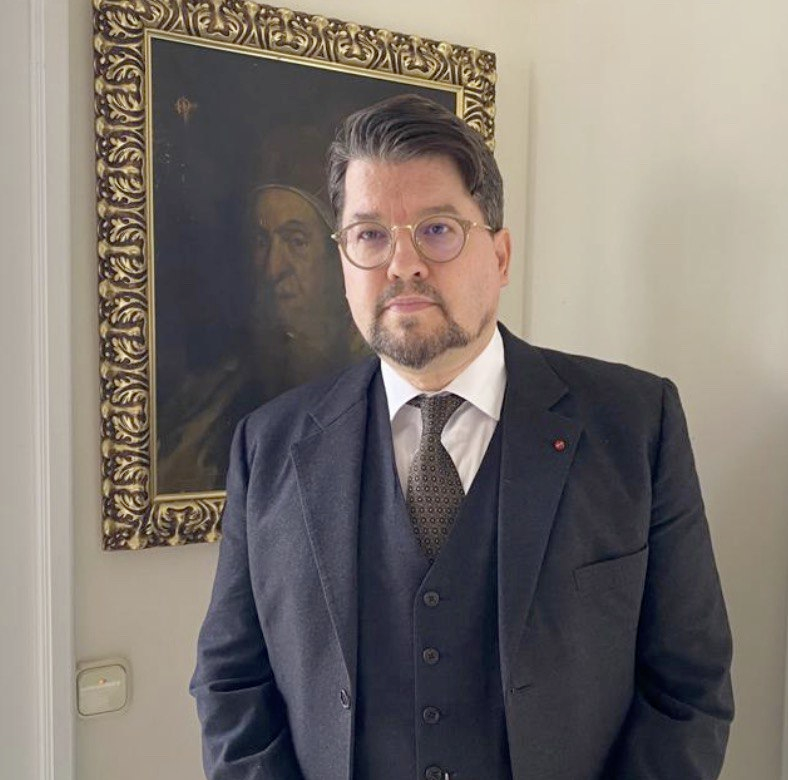 PROF. PETER PLATZER
Secretary General of EUREKA, Co-Founder of 3rd School of Austrian Macroeconomics
COURTNEY FINGAR
Chairwoman of IME
Founder and Principal of Fingar Direct Investment
Achim Hartig
Managing Director,
Germany Trade & Invest (GTAI)
Chair of OECD Network of Investment Promotion Agencies,
Economic Co-operation and Development (OECD)
PILAR MADRIGAL
Director Investment Advisory
CINDE – Invest in Costa Rica
Sergiy Tsivkach
Executive Director
UkraineInvest
Gilbert Ewehmeh
Investment & Innovative Finance Expert
Chairman, Accelerate Africa
string(4) "2022"
Alice Mashingaidze
Ambassador, Embassy of the Republic of Zimbabwe in Berlin, Germany
Sarah Jaax
Senior Consultant, FDI Center
Douglas van den Berghe
Founder and CEO, NxT Zones
Mateusz Wachowski
Senior Inspector in the Investors Assistance Department, Katowice City Hall
Magdalena A. Kolka
Deputy Director of Investors Assistance Department, Katowice City Hall
Marcin Woźniak
CEO at Swarmcheck | President of the board at Optimum Pareto Foundation.
H.E. Mulu Solomon Bezuneh
Ambassador, Extraordinary and Plenipotentiary of F.D. R. of Ethiopia to F. R. of Germany
Dr. Ahmed Zaid Al Hussain
CEO of the Royal Commission Jubail within the Kingdom of Saudi Arabia (KSA)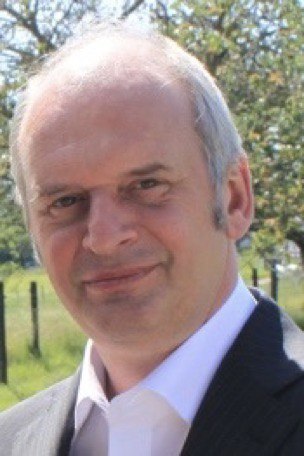 Guy Van der Beken
President of EUREKA
Heike Freimuth
Head of the European Investment Bank (EIB) Group Office in Germany
Moshe Bar Zvi
Principal of Love Israel Venture Capital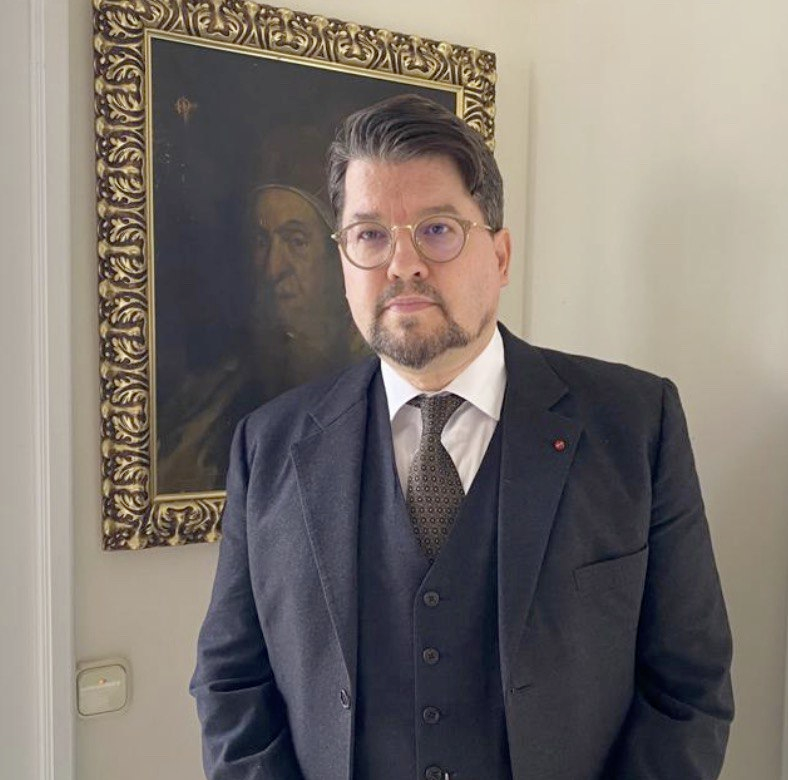 Prof. Peter Platzer
Secretary General of EUREKA, Co-Founder of 3rd School of Austrian Macroeconomics
Phina Jerome
Research and Planning Manager, Tanzania Investment Centre (TIC)
Johannes Jung
Head of Department 5 Strategy, Law, Foreign Trade and European Affairs Ministry of Economic Affairs, Labour and Tourism, State of Baden-Württemberg
Fabio Righi
Minister of State for Industry, Handicraft and Trade, Technological Research and Regulatory Simplification of the Republic of San Marino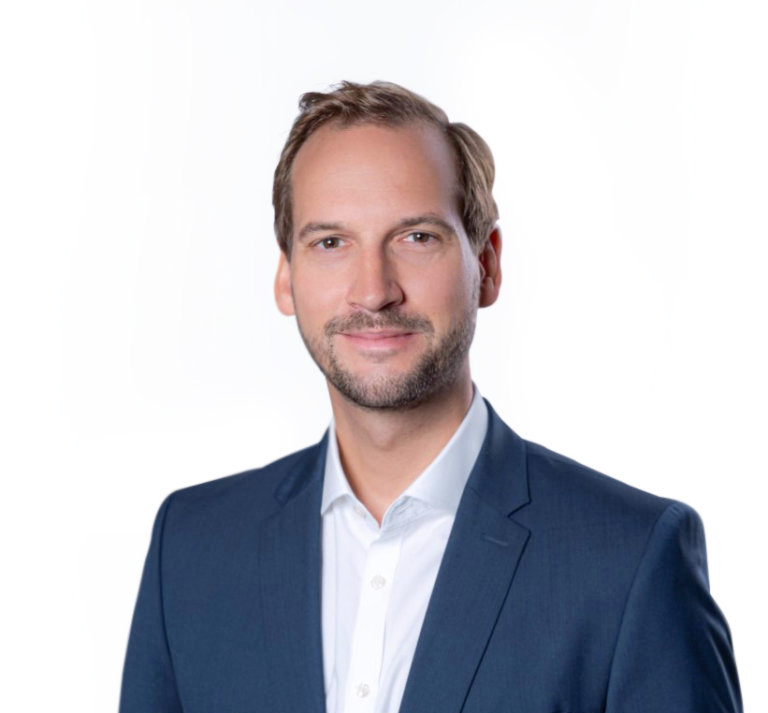 Jens Manke
Director Germany, OCO Global
Jon Whiteaker
Editor, Investment Monitor
Professor Stefan Liebing
Chairman, German-African Business Association
ACADEMICIAN PROF. DR. MILAN KRAJNC
Psychotherapist, Nobel Prize nominee and Author of the Dynamic Leadership Model
GUNTHER FEHLINGER
Secretary General CEE-BC
DIPL. ING. HEIKO SCHNEIDER
CEO and Managing Partner GoGaS Goch GmbH & Co. KG
JÜRGEN RAIZNER
CEO | Administrator / Steinbeis-Transferzentrum Ost-West-Kooperationen
MR. MARKUS LEHNER
Principal of LEHNER INVESTMENTS
string(4) "2021"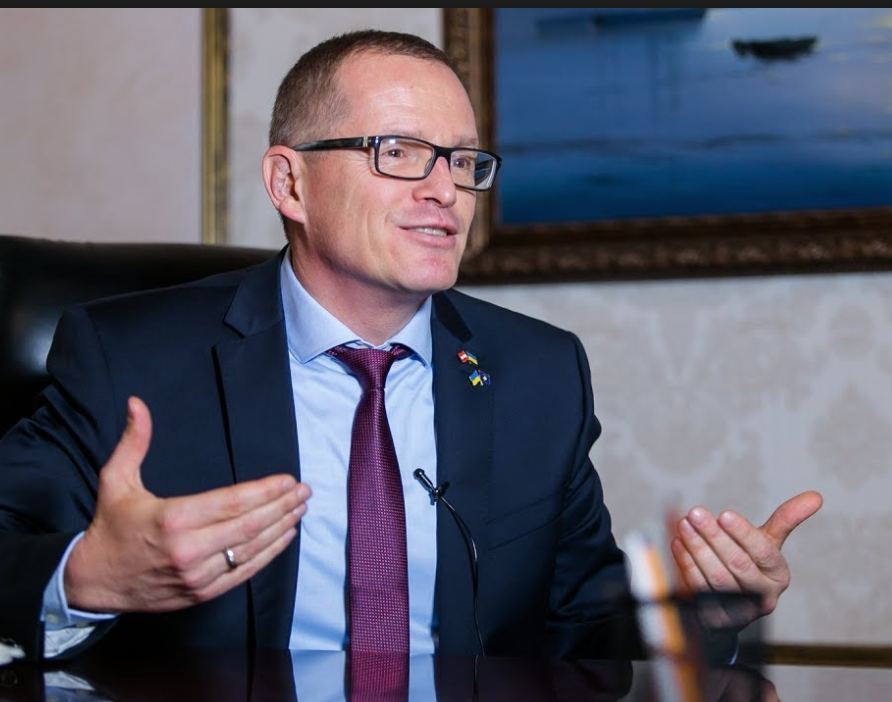 GUNTHER FEHLINGER
Secretary General CEE-BC
Yassir Ahmed
Advisor Sudan, UNIDO ITPO Germany
Adekunle Olusile
Advisor Nigeria, UNIDO ITPO Germany
Mr. Daouda Sangaré
Advisor Côte d'Ivoire, UNIDO ITPO Germany
ALBIN KURTI
Prime Minister of Republic Kosovo
Aïssata Lam
Director General - Investment Promotion Agency of Mauritania (APIM)
Vanessa Völkel
Deputy Head, UNIDO ITPO Germany
Jessica Neumann
Investment and Technology Promotion Expert at UNIDO ITPO Germany
Ksenija Cipek
Ministry of Finance, Tax Administration of the Republic of Croatia.
H.E. Dr.Dr.h.c. Raphael Nagel
Chairman at The Abrahamic Business Circle
Carlos Andrés Alvarez
Senior Advisor Foreign Investment, PROCOLOMBIA
Reinhold von Ungern-Sternberg
Director International Markets
Dr. Philipp Steinberg
Head of Economic Policy Department, German Federal Ministry for Economic Affairs and Energy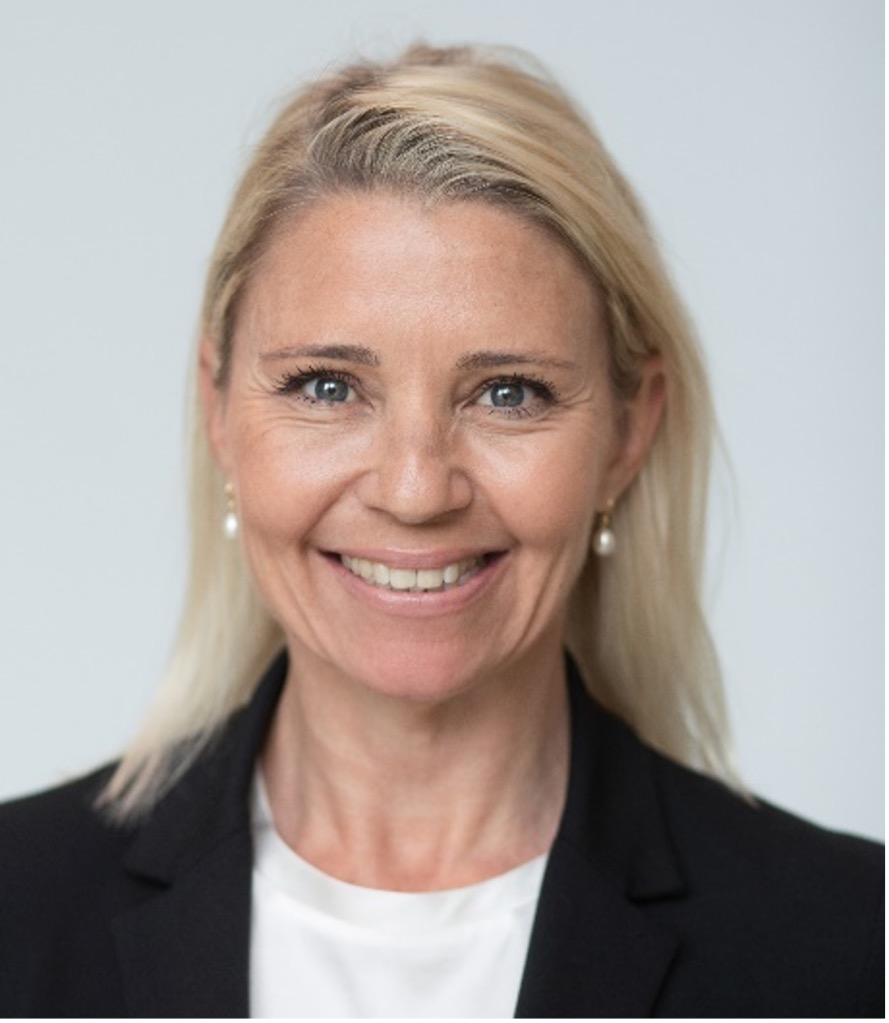 Ms. Zoë Harries
Senior FDI & Economic Zones Advisor I Partner & Director, EZDA I Founder & CEO, Impact Zones & Impact Advisory Middle East I Project Director, World FZO I Lecturer & Public Speaker
ROSE DOREE BOKELEALE EBETA
Deputy Managing Director of the National Investment Promotion Agency (ANAPI DRC) of the DR Congo
Dipl. Ing. Heiko Schneider
CEO and Managing Partner GoGaS Goch GmbH & Co. KG
Prof. Dr. Andreas Pinkwart
Minister of Economic Affairs, Innovation, Digitalization and Energy of the State of North Rhine-Westphalia
Mr. Markus Lehner
Principal of LEHNER INVESTMENTS
Prof. Heinz-Peter Platzer
Co-Founder at the 3rd Austrian School of Macroeconomics and Secretary General of Eureka.
H.E Denisa Gokovi
Founder & CEO at Hoinser Magazine | Speaker| Philosopher| Writer| Musician| | Award - winning| Sovereign Ambassador.
André Steinau
Co-Chair Clean Energy Partnership
Miguel Solis
Trade Counsellor, Embassy of Guatemala in Berlin
Jens Deutschendorf
State Secretary, Hessian Ministry for Economic Affairs, Energy, Transport and Housing
Nuno Maposse
Senior Investment Expert, Mozambique Investment and Export Promotion Agency (APIEX)
Heiko Staubitz
Senior Manager Investor Consulting Hydrogen & Energy Infrastructure, Germany Trade and Invest (GTAI)
Prof. Dr. Claudia Dalbert
Minister for the Environment, Agriculture and Energy of the State of Saxony-Anhalt, Germany
Gustavo Weigel
Managing Director, WEIGEL Finanzas Corporativas, Uruguay
Dr. Maike Schäfer
Minister for Climate Protection, the Environment, Mobility, Urban and Housing Development for the city-state of Bremen, Germany
Prof. Dr. Armin Willingmann
Minister for Economy, Science and Digitalization of the State of Saxony-Anhalt, Germany
Markus Exenberger
German Society for International Cooperation (GIZ)
Academician Prof. Dr. Milan Krajnc
Psychotherapist, Nobel Prize nominee and Author of the Dynamic Leadership Model
H.E. Laila Rahhal El Atfani
Founder & President at Business Gate / Global President CEC-UK
Professor Olga Mroz, Dame of Honour
Al-Khalifa Business School
Dr. Rüdiger Meyer
Application Expert Energy Storage, Phoenix Contact GmbH & Co. KG
Paul Soubry
President & Chief Executive Officer, NFI
Dr.-Ing. Nurettin Tekin
Hydrogen Product Management, KAWASAKI Gas Turbine Europe GmbH
Douglas van den Berghe
CEO of NxtZones and FDI
Her Excellency Lady Elizabeth Kelly
Businesswoman in Dubai (UAE)
Jürgen Raizner
CEO | Administrator / Steinbeis-Transferzentrum Ost-West-Kooperationen
Dr. Simone Burel
CEO of LUB GmbH
string(4) "2020"
Ali Mehrez
Director in charge of Industrial sectors at AMDIE – Moroccan Investment and Export Development Agency (AMDIE)
Mr.Jacopo Dettoni
Editor of fDi Magazine – Financial Times Group
Mirko Twardy
Head of Business Development Finance and Promotion – Dr. Kakuschke & Partner AG, Berlin
Sarah Russis
Director, fDi Intelligence – Financial Times Group
Ms.Saida Kahouli
Deputy director in Foreign Investment Promotion Agency-FIPA TUNISIA
ARSHI AYUB MOHAMED ZAVERI
CEO – TrustWithTrade Group | Senior Advisor Royal Family Office, Vereinigte Arabische Emirate
Mr.Eric Menges
CEO of FrankfurtRheinMain GmbH
Albin Kurti
Former Prime Minister of Republic Kosovo
Georgi Petrov
Regional Manager – ECA PPP Transaction Advisory, IFC
Franka Ismer
CEO – persönlich + gesellschaftlich + unternehmerisch
Prof. Julien Chaisse
School of Law | City University of Hong Kong – Hong Kong SAR
Paola Suárez Buhrmann
Manager at FDI Center
Ricardo Pedroza
Director Europe, PROCOLOMBIA Frankfurt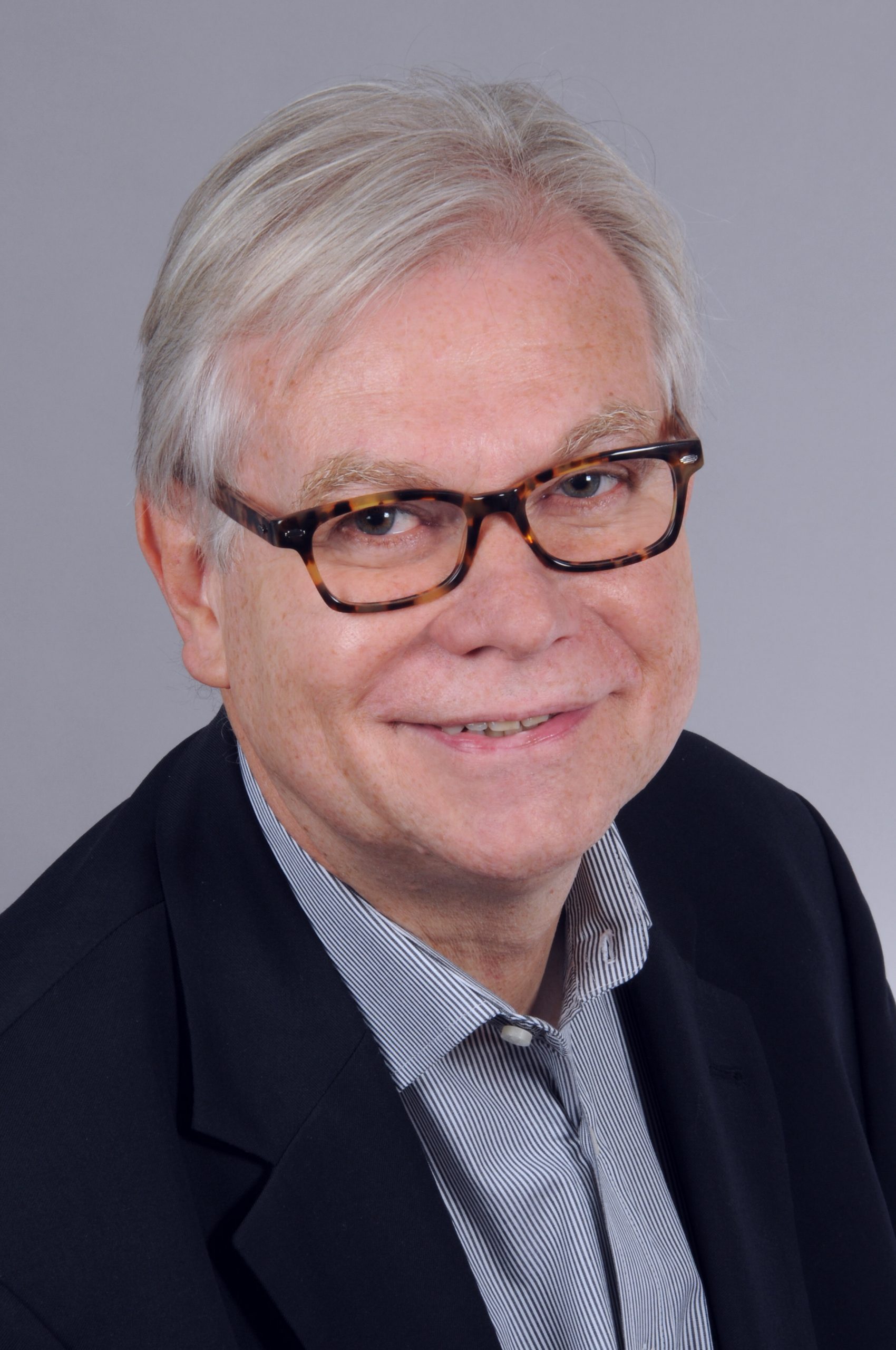 Hans-Joachim Hebgen
Senior Consultant for financing, policy issues develoPPP.de and textile industry
Christian Weber
Executive Director Representative Office Mexico, Bayern International
Sering Bamba Saho
Founder and CEO, M + S Piano-Express GmbH
Teodor Bate
Chief architect of the Dambovita county, Romania
Dr. Eyup Vural Aydin
Chairman – Istanbul PPPCoE
Miguel Solis
Commercial Advisor, Embassy of Guatemala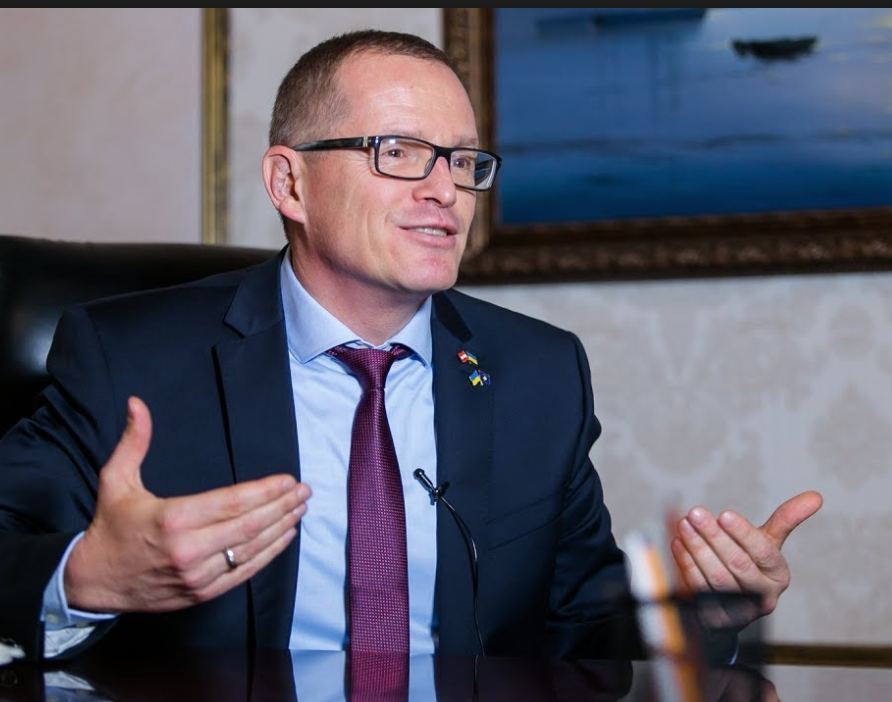 Gunther Fehlinger
Secretary General CEE-BC
Dr. Corinna Franke-Wöller
Director Agency for Economy and Development
Ms.Mariam Kuchuloria
Deputy CEO of EBA Georgia
Mr.WANG Shunqing
Generalkonsul at Generalkonsulat of People
Jürgen Raizner
CEO | Administrator / Steinbeis-Transferzentrum Ost-West-Kooperationen
Mr.Sheku Lexmond N. Koroma
CEO at Sierra Leone Investment and Export Promotion Agency
Ms Božica Lapić
Director for Investments, Agency for Investments and Competitiveness of Croatia
Gustavo Weigel
Managing Director , WEIGEL HALLER CORPORATE FINANCE (Uruguay)
Justus Vitinius
Director Corporates Latin America, German Investment and Development Corporation (DEG)
Ángel D. Morales Castillo
President, German-Nicaraguan Chamber of Commerce and Industry
Hon. Dennis Waweru
Vorsitzender, Kenya Investment Authority
Yofi Grant
CEO, Ghana Investment Promotion Center
Fellanza Podrimja
Public relations, economic and educational advisor to the Mayor of Prizren Municipality
Francisco Mackenney
Consul General of Chile in Frankfurt
Ikechukwu Okoli
Head of Advisory and Investment, Kiakia Gas Limited
Sarah Jaax
Location marketing, Ministry of Economics, Transport, Agriculture and Viticulture Rhineland-Palatinate
Carolin Welzel
Senior Consultant International Organizations, Agency for Economy & Development (AWE), Berlin
Mr. Norbert Barthle MdB
Parliamentary State Secretary to the Federal Ministry for Economic Cooperation and Development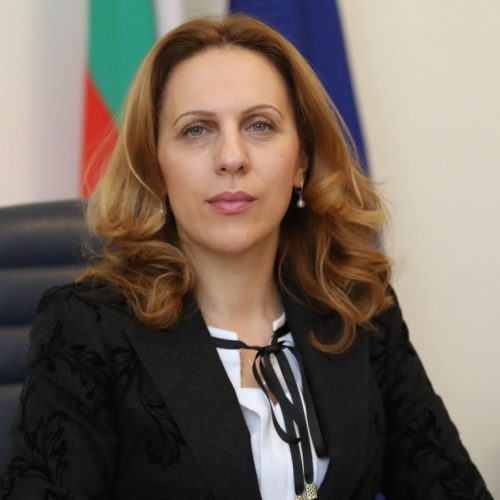 Ms. Mariyana Nikolova
Deputy Prime Minister for Economic and Demographic Policies in Bulgaria
Ms. Tessa Jacques
President of the Caribbean Association for Investment Promotion Agencies (CAIPA)
Ms.Yeva Zeynalyan
Country Coordinator for PPD Network, Armenia
Mr.Michael Voigt
Wirtschaftsförderer, Wirtschaft und Tourismus Villingen-Schwenningen GmbH
Mr.Alush Gashi
Minister and Functions in the Assembly of Kosovo
Mr.Stefan Günther
Manager regionale, Projekte Invest in Bavaria – Die Ansiedlungsagentur des Freistaates Bayern
Mr. Aleksejs Stecs
Vice Chairman of Rezekne city council on development and investment
Mr.Flamur Kuçi
Ceo of ADVICE, Management Consulting Albania
Mr.Nikola Jankovic
Senior Investment Advisor, Serbian Development Agency
Arlind Zeqiri
Head of International Office Bern, Agency for Foreign Investments and Export Promotion of the Republic of Macedonia
Andreas Stephan
Dipl. -Geophys., MBA SPRINT! Energy Consulting GmbH
Kadio Fofana Diop
Investment Direcor for APIX SA
Ms.Olga Mroz
Dama of Honour
Courtney Fingar
Editor-in-chief, FDI, at New Statesman Media Group
Wolfgang Leidig
Director and Project Manager of the Innovation and Training Park ITP in Prizren Kosovo
Mr.ERIC MENGES
President & CEO FrankfurtRheinMain Region
Mr.Mirsad Jašarspahić, dipl.ing.maš.
President, Chamber of Economy of the Federation of Bosnia and Herzegovina
Dr. Martin J. Worms
State secretary at the Ministry of Finance of Hessen